Apple Roofing Blog, Tips & Tricks
Join the Apple Roofing family tree! We care for every home or project as if it is our own.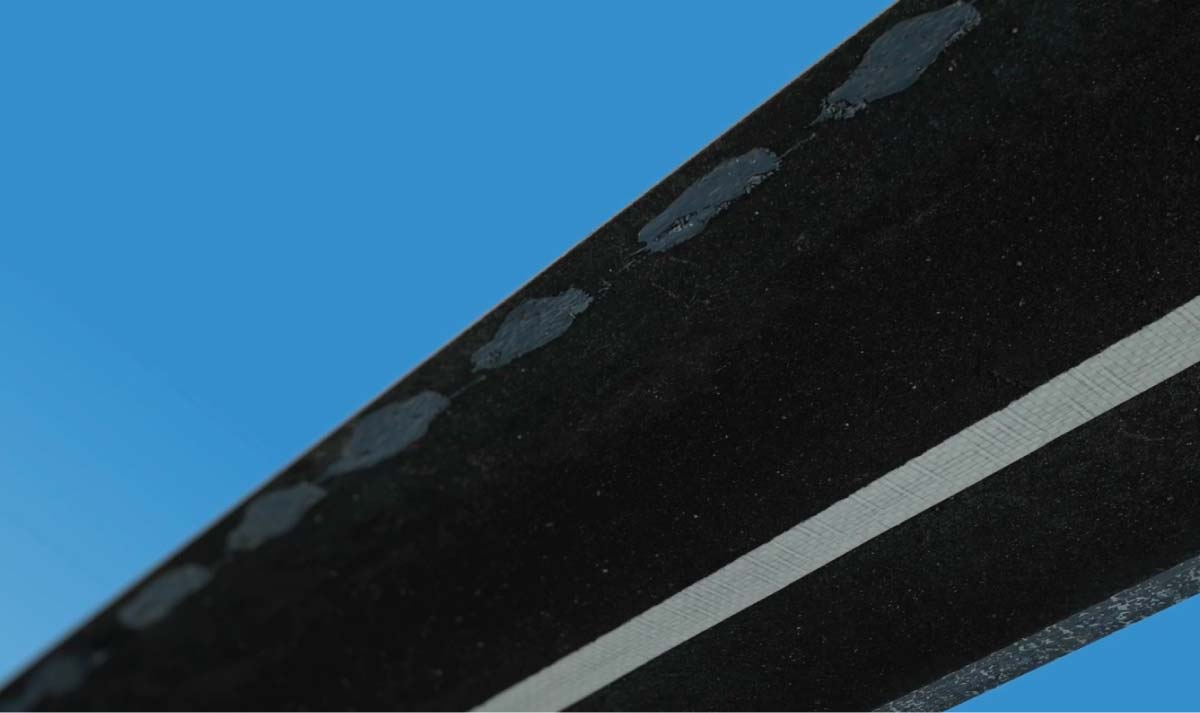 WILL MY SHINGLES EVER SEAL?
Beginning to question whether your shingles will ever seal? We explain why you shouldn't.
DARK ROOFS AND COOLING COSTS
Do dark roofs really affect cooling costs?
APPLE ROOFING GOES GREEN: RECYCLING AWARD WINNER
Apple Roofing received Owens Corning's 2018 Recycling Award. Over 14,400,400 pounds of shingles were recycled by the company last year.
WHY APPLE ROOFING EMPLOYEES LOVE THEIR JOBS
We asked our employees what they love about working for Apple, and the results are in. The people are awesome. When you become an Apple employee, you become part of a family. Our team takes teamwork seriously, and we all have each other's backs – inside and outside of the workplace.The schedule is flexible. One of the biggest benefits of working at Apple is the flexibility. The majority of the opportunities at Apple do not require you to sit behind a desk and work from 9:00-5:00. You get to choose your schedule. We recognize that when you work at your peak times, your performance and job satisfaction increases.The earning potential is great. Your income is largely up to you. The smarter you work, the more money you'll make. Coupled with a competitive benefits package, including medical coverage and a retirement savings plan, you can put your money towards what matters most to you.There are tons of incentives that push you to do your best. With bonuses, a company trip, company recognition and more, the incentives available encourage you to give it your all.It's fun. At Apple, we do not believe that work has to be boring, mundane, and routine. We keep things interesting by hosting community events at our Headquarters, organizing company parties and award nights, going on company outings, and having plenty of amenities available to our employees (like a rock wall, basketball court, and more).The results are clear: If you don't want work to feel like work, Apple is THE place to work. As a rapidly growing company, we are always on the look-out for bright, talented, and positive individuals to join our team and help us take it to the next level. What might you bring to the Apple team?​
OMAHA HOME AND GARDEN EXPO: SPECIAL GUEST!​
We are a fan of Johnny Rodgers, and Johnny Rodgers is a fan of Apple Roofing!Johnny 'The Jet' Rodgers, Nebraska's first Heisman Trophy Winner, will be available for photographs and autograph signing from 1:00-3:00pm on Saturday, February 10th at Apple Roofing's Omaha Home and Garden Expo booth (1802-1803).Stop by and hang out with Johnny Rodgers, meet the Apple team and learn what we are all about!Like us on Facebook and Instagram and keep your eye out for an opportunity to win FREE tickets to the Omaha Home and Garden Expo.Go big red!​
NAIL GUN OR HAMMER: WHAT'S BETTER?​
"Is using a nail gun to install shingles as good as using a hammer and hand-nailing?" This is a question we hear often. Nail guns are considered a "pneumatic" tool, meaning that they are fueled by air compressors that use air to forcefully insert the nail into the asphalt shingle. When pneumatic tools such as nail guns were first introduced in the realm of shingle attachment, staples were used as the fastener. Staples are more prone to crooked installation than nails, and this made roofs installed using an air gun (with staples) less resistant to wind damage than roofs installed through hand-nailing. Despite their rocky start, however, air guns have improved over the years as technology has enhanced. Today, air guns use nails that have the same geometry (that is, they are the same shape) as nails that would be hammered in. The key to a properly installed roof has less to do with the tool used to install the fastener, and more to do with the contractor taking the time to install the nail in the correct location without over-driving them. It's less the tool, and more the person using the tool, that makes the difference. While additional factors, such as air compressor settings and equipment maintenance, need to be considered when using pneumatic tools, nail guns are an asset to the field of roofing, as these tools significantly reduce the amount of time and effort needed to properly install a roof without compromising the integrity of the roof. The most important thing to consider when choosing a roofing contractor is their track-record. Have them explain to you how they install their shingles and why, and make sure they offer a written workmanship warranty to guarantee their work.​
At Apple, we believe in continuous self-improvement and growth. With the clean slate of the new year, we look forward to what this year has in store for each and every one of us – and you! As we settle into the third week of working toward our resolutions and goals for the new year – and potentially start to lose sight of why we set those goals in the first place – a little reflection on who we want to become can be just the reminder we need to stay on track. We've rounded up our favorite things to work on this time of year, and every time of year. Be kinder. Always choose to be kinder than necessary, especially when you find yourself in situations where it would be so easy to be unkind. Listen more. We all have two ears and one mouth and this is the proportion in which they should be used. Truly listen to what others around you have to say and you will find your relationships become deeper and more meaningful.Make your own future. The best way to predict your future is to create it, and the most effective way to create your future is to put it on your calendar and set reminders. Keep the big picture in mind. Focus less on what you want right now, and more on what you want most. Engage in value-driven behavior rather than the whims of the current moment. If you do not know what is important to you, you will do the things that aren't.Create more than consume. Consume less social media. Consume less news. Consume fewer advertisements. Buy fewer unnecessary goods. Spend the time you would on consumption instead on creation. What might you create? Spread positivity. Spreading bad news, gossip, drama, and generally unpleasant conversation does not make friends, money, or provide a dose of self-respect. Instead, be generous in the recognition you give others, optimistic when you experience set-backs, positive in your approach to each day. Make it your goal to make everyone better off after they have interacted with you. Make the world a better place. Many New Year's resolutions are self-focused. While striving to better ourselves is always a worthwhile endeavor, why not make this year's resolution other-focused? How can you serve others this year? How will you give back? How are you going to make not only you – but the world – a better place? Ask yourself bigger (and tougher) questions. What do you want to be remembered for? At the end of your life, what do you want to be thanked for? How can you use your talents, interests, and abilities to change the world – even if it is just one person's world? What can you do with your time that is important? How are you going to make this year your best year?
SNOW AND YOUR ROOF: WHAT YOU NEED TO KNOW​
Roofs are built to withstand tough weather conditions, including high winds, heavy rains, and snow. However, during particular wet and cold winters, when snow does not melt but simply accumulates upon itself, you may need to keep a closer eye on the roof and consider snow removal if it looks like it will become an issue. Here's what you need to know: In general, roofs can withstand up to about 20 pounds of snow. How much does snow weigh?It depends. One foot deep of fresh snow weighs approximately 5 pounds per square foot on the roof. Thus, your roof can withstand about 4 feet of fresh snow comfortably. Old snow, or snow that has had time to melt and refreeze and pack, weighs more. 3-5 inches of old snow weighs the same as a foot of new snow, which means your roof can only withstand about 2 feet deep of old snow. Ice is much heavier. One inch of ice is equivalent to a foot of fresh snow, so your roof can handle only about 4 inches of ice before trouble ensues. Rain on snow spells danger. When rain falls on accumulated snow, this can double and even triple the weight of snow, making it much more likely to cause damage. Pay close attention to your roof if this occurs. Look for signs of overstress such as sagging ceilings, popping or cracking noises, doors and windows that no longer close, or cracks in walls. If you have any of these warning signs, contact a roofing contractor or snow removal contractor immediately. Steep roofs accumulate less snow, flatter roofs accumulate more.If you have a porch or garage with a flat roof, pay close attention to this and take extra care to prevent snow and ice build up. These are at the greatest danger for damage. Look for unbalanced snow.With high winds and drifting snow, snow may accumulate at different depths in different areas of the roof, resulting in unbalanced – or differential – snow load. This can pose a greater risk to your roof than evenly distributed snow. Where snow drifts have accumulated, your roof in that area is subjected to a greater snow load and thus, more likely to suffer damage. Do not run space heaters in your attic.You may be tempted to 'melt' the snow off your roof by running a bunch of space heaters in your attic. This is a bad idea. Even if you were able to warm the roof sufficiently enough to melt the snow, the running snow would simply run until it could progress no further, pool up, and re-freeze, creating ice-dams, soaked sheathing, and potential leaks. If your roof was built to code – which means it was built to withstand the snow that typically falls in your area – you should not have to worry about whether or not your roof can withstand snow falls. Keep these tips in mind, and be sure to hire a roofing contractor that adheres to local codes and regulations when installing a new roof so that you can be rest assured when the snow falls.​
Now is the perfect time to take advantage of the mild weather and hang lights on your home for the holidays. We have a few tips for you to hang those lights without harming yourself, or your roof. Always make safety a priority. Set your ladder on level ground and secure it to your home and ground to prevent it from shifting. If the idea of balancing on a ladder makes you queasy, hire professional help (there are companies that hang Christmas lights on your home so you don't have to!).Test your lights. Before you go to all the work of hanging the lights on your home, test the lights. It would be a shame for you to hang the lights on your home only to plug them in and find that the middle strand is out. Even worse, you want to make sure that there are no electrical shorts that could be a potential fire hazard.Use clips. Use clips to hang your lights, ideally on the gutters or eaves. Do NOT nail or staple lights to the roof. Hooks and clips are inexpensive and reserve the integrity of your roof.Keep lights away from inflatable decorations. Oftentimes, these inflatable decorations (such as the inflatable snowmen you see on lawns) are made of flammable materials, so surrounding them with lights can be hazardous. Inflatable decorations should also be kept off the roof, as attaching them to your roof can cause damage to the shingles. Keep inflatables on the lawn and away from lights if you decorate with them.Limit the time you spend on your roof. Try not to walk on your roof when hanging lights. Ideally you should be able to manage the task from you ladder. If you do have to walk on your roof, walk gently and wear a soft shoe with a strong grip. Moreover, if getting on your roof is necessary, try to do it early in the day before the shingles have soaked up too much sunlight and become warm and more malleable.Plug it in! And cross your fingers that they turn on! If you throw a breaker each time that you turn the lights on, you may be attempting to plug too many into one outlet. Redistribute your plugs to different outlets or consider using fewer lights.
Throughout the year, we receive thoughtful messages like these from our customers: What impressed me most is that both my claims adjuster and the Apple representative were BOTH on the roof of my house surveying the damage at the same time. They were on the same page. Work was completed in a very timely fashion. My new roof and gutters look great and have already been tested with a couple heavy rains. – M. WilsonThe sales person, Chris, was excellent. He was very professional and explained everything well. I had no questions by the time we were finished. If I asked a question, he answered it thoroughly. I would recommend them to anyone. They went above and beyond. – K. McKenneyWe were exceptionally happy with the representative, Derek. He was more than helpful in any questions we had and also was here when our insurance adjuster came to the house. We are very pleased with all the work that was done. Thank you, thank you! – FarnsworthApple Roofing did a great job. They are very professional, neat, and tidy! Everything was completed to our satisfaction. The staff, as well as the crews, were very professional. Our home looks brand new!! Thank you Apple Roofing… you guys rock!! – WoodsThe roof needed to be replaced immediately due to rain scheduled again that evening and the roof was leaking. Apple Roofing came out that afternoon and tarped the areas of the roof that was leaking. It rained and no rain leaked into the house. The materials were delivered and the roof was put on. Thank you for your immediate attention. – Emmons During this time of gratitude and thanksgiving, we want to thank you. We thank all of our customers for their business throughout the year, for their kind words, and for their referrals. We are grateful for you all trusting Apple Roofing to not only replace the roofs on your homes, but to also refer those you know to our company. We appreciate your confidence in us and are grateful for the opportunity to always exceed your expectations. All of us at Apple Roofing wish you a joyful Thanksgiving holiday spent with loved ones.​
A CHECKLIST FOR WINTERIZING YOUR ROOF AND HOME​
Winter is quickly approaching, which means that ice storms, snowfall and bitter temperatures are right around the corner. Winterizing your roof now can help prevent issues in the spring when the snow and ice melt on your roof. This checklist is a handy, simple tool for homeowners to give to their contractors who can complete the inspection. While many of the items on the roof winterizing checklist can be completed by the homeowner safely, it is always recommended that homeowners do not walk on their roof as this is a hazard to both the homeowner and the roof! Roof Winterizing ChecklistInspect for loose or missing shingles and replace those that need repaired.Inspect vents, flashing and skylights to ensure that there are no cracks around seams/joints that could cause moisture issues later.Clean your gutters and downspouts thoroughly and ensure that they are draining properly, without leaks. Remove debris, leaves, and twigs that would block the drain and cause melting snow and ice to run over the roof, freeze on the ground, and cause icy patches.Remove branches or trees near the roof top since these can become very heavy during snow storms and could fall onto your roof causing expensive damage.Clean chimneys and woodstoves early in the season. In addition to getting your roof ready for the cold months ahead, don't forget about the rest of your home! Below are a few other tips to get your house in shape for winter: Other Winterizing TipsBe prepared! Buy a snow shovel or snow blower now so that you can be prepared when the snow falls!Inspect your doors and windows for drafty gaps, and apply caulk or weather-stripping in problem areas.Replace the filter in your furnace.Apply a fresh coat of sealer to your deck to protect it from winter elements.Disconnect hoses from outside faucets and turn off the water.Move seasonal furniture indoor for storage and to preserve the life of your assets.​
COMMON DANGER SIGNS OF FALLEN TREES​
Trees are a beautiful addition to any property. Very large, old trees, however, can become a hazard to your roof if they fall. When it comes to dealing with fallen trees, the best method is prevention. There are certain danger signs that signal an impending fallen tree and there are actions you can take to prevent this from happening. This is an especially important topic now as winter approaches and trees become extra heavy with ice and snow, making them more susceptible to falling. Below are three common danger signs of a fallen tree: Multiple trunks: Trees with multiple U-shaped trunks may develop cracks and other signs of weakness. Inspect in between the trunks for such cracks, which become even more stressed during heavy rains, storms, and snow, which can actually cause the tree to split down the center. If your tree looks at risk, hire an arborist who can attach cables and braces between the multiple trunks to strengthen them. Construction stress: When the landscaping around a tree changes, this can cause stress to the tree. Work that is particular stressful to trees include digging up utility lines and adding paved areas to your property. When a tree becomes stressed, its leaves begin to wilt, change color sooner, and flower out of season. To prevent this from happening, it is recommended that you create a perimeter around each tree that you avoid when engaging in construction work so as to protect its root system. Leaning: Very rarely is a tree perfectly straight. However, when trees begin to lean excessively and look as if they may topple over, it is time to take action. Look for exposed roots or cracked soil at the base of the tree. These are serious signs that the tree will fall and a signal to you to call someone who can safely remove the tree from your property. If you spot any of these warning signs, take action now to prevent future roof and property damage later.​
DARK STREAKS ON YOUR ROOF? HERE'S WHY​
If you have a light-colored roof, you may have noticed dark or even black streaks developing on the shingles and wondered whether this is dirt, moss, or fungus and if the accumulation is causing damage to your roof. Most often, these black streaks are caused by a blue-green algae and typically, the growth will not cause damage to your roof. Algae are plant-like bacteria that easily spread from rooftop to rooftop because their spores are carried through the air. Algae is most likely to grow in hot, humid climates (similar to Midwest summers) and feeds on the limestone granules that are added to many shingles. The most common type of algae that grows on roofs is called gloeocapsa magma. To protect itself from the harmful UV rays that bare down on it, the algae produces a dark pigmented coat. This pigmentation is what causes you to notice the dark discoloration on your roofs. Typically, algae growth does not harm the roof, but very extensive growth can cause damage if algae and fungus grow together to form lichen which further feeds on the granules of the shingles. To prevent algae growth, many shingle manufactures are now adding copper or zinc granules to the shingles. These copper or zinc granules are lethal to algae and can prevent their growth. Nevertheless, in especially hot and humid climates, or on roofs without algae-resistant shingles, algae is likely to accumulate and become noticeable on light-colored roofs. If the streaks bother you, the algae should be dealt with appropriately by a roofing professional. Using a pressure washer, excessive scrubbing, or applying harsh chemicals will damage the surface of the shingle, which not only makes your roof more susceptible to leaks, but may also void the manufacturer's warranty. To keep algae growth on your roof under control, the following recommendations should be followed:Trim tree limbs that hang over the roof to let sunlight reach the roofRegularly clean your gutters (read how to here) so that water can drain freely from the roofRegularly remove debris from your roof using a leaf blower​
2ND ANNUAL TRICK-OR-TREAT EVENT!​
Halloween is quickly approaching and it is a safe bet that your children are highly anticipating the opportunity to dress up and go door-to-door for candy. Below are some quick tips to ensure that your child's trick-or-treat experience is both a fun and safe one:



Have a Plan

Before Halloween arrives, sit down with your kids and talk about your plan for the evening. Where do you plan on going? How many houses will you visit? Talk to your children about the do's and the don'ts and anything else you want them to know in order to stay safe. This is a great time to review the rules of the road with your children.


Know the Rules of the Road

Make sure your child knows how to use crosswalks and traffic signals appropriately when crossing the street.
Teach your child to look both ways before crossing. A good rule of thumb: "Look left, look right, look left again."
Always use sidewalks. If the neighborhood your children are trick-or-treating in does not have a sidewalk, teach them to walk facing traffic as far to the left of the road as possible.
Remind your child never to dart out into the street or cross between parked cars.


Dress Safely

Add reflective tape/stickers to costumes and candy bags, and wear light colored costumes, if possible.
Make sure costumes are not too long in order to prevent tripping, and wear comfy, well-fitting shoes.
Give your child a glow stick or flashlight so they can better see their surroundings, and so drivers can better see them.
Avoid masks, if possible. Non-toxic face paint or makeup will be less obstructive to your child's line of vision.


Know Which Homes to Visit

Only visit homes that have the porch light on.
Remain on well-lit streets that you and your children are familiar with.
Your child should never have to enter a home or a car for candy.


Save Time and Visit Malls, Office Buildings, and/or Retailers

By visiting malls, office buildings, and retailers, you can save time and maximize candy earnings. If you prefer more brightly lit, temperature controlled areas and want to avoid the hustle and bustle of the sidewalks, this might be a good option for you – especially if your children are very young. Plus, many of these locations offer more than just candy earnings – crafts, fun and games, and interactive decorations can make visiting one of these locations a fun and new family tradition.


Don't forget to add Apple Roofing's Lincoln Headquarters at 4833 N 32nd St to your trick-or-treat map this Halloween. This free community trick-or-treat event is open to the community and features office-to-office trick-or-treating from 5:00-7:00pm on Friday, October 27th. Plus, participate in the candy corn guessing game for a chance to win a Kindle Fire!
THE POPULARITY OF ASPHALT SHINGLES​
Asphalt shingles have been and continue to be the most popular roofing material installed on American households. Not only are they aesthetically pleasing, asphalt shingles are both durable and affordable, making it tough for other roofing materials to compete. In addition, asphalt shingles have a number of additional features that place them among best choice for roofing materials, summarized below: Solar reflective. Asphalt shingles include solar-reflective features that reduce the heat on your roof. These features reduce the burden on your heating and air-conditioning system, which improves your home's energy efficiency. Fire resistant. Asphalt shingle roofs have a Class A fire resistance rating. This rating means that an asphalt roof has a low flame spread index and heat release rate, or in other words, low combustibility in severe test conditions. With an asphalt roof, you have maximum protection against fire. Wind resistant. Asphalt shingles, when installed correctly by a professional, licensed contractor, can sustain high winds without significant damage. Algae resistant. Have you noticed black stains on your or a neighbor's roof and wondered what it is? This unsightly condition is caused by algae, which is not only unattractive, but can also cause damage to your roof. In recent years, copper has been added to the composition material of asphalt shingles to prevent algae from spreading.​