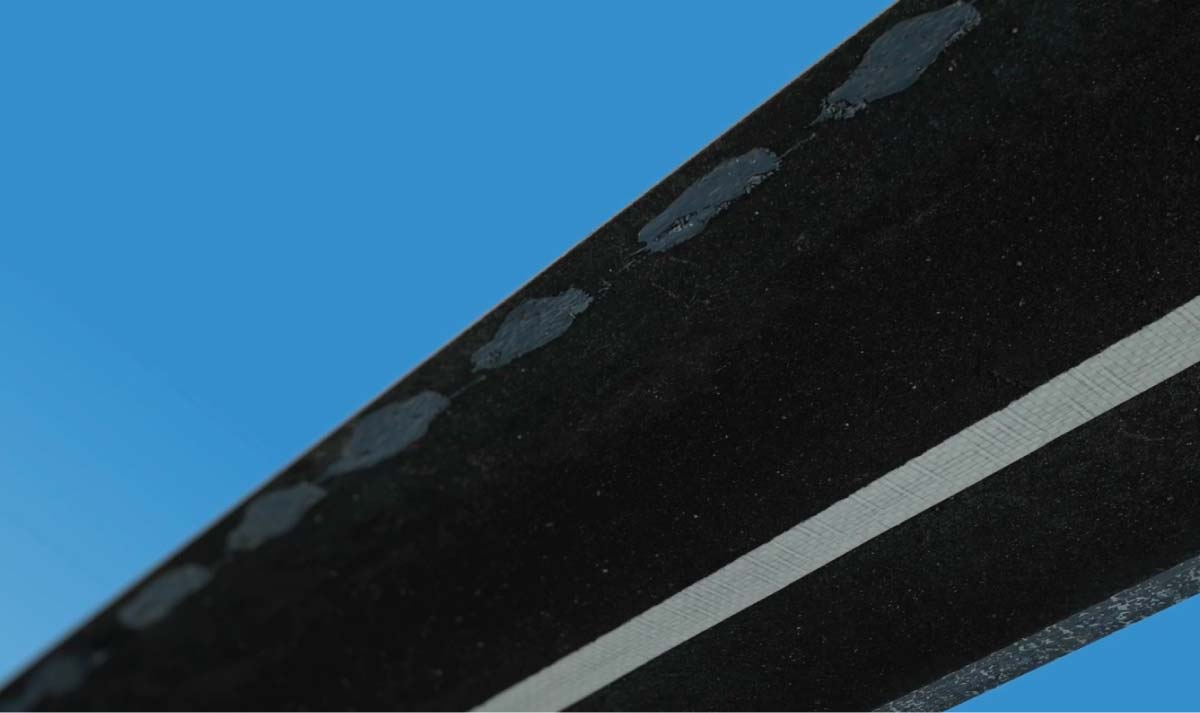 WILL MY SHINGLES EVER SEAL?
Beginning to question whether your shingles will ever seal? We explain why you shouldn't.
DARK ROOFS AND COOLING COSTS
Do dark roofs really affect cooling costs?
Apple Roofing Blog, Tips, & Tricks​
We have the knowledge to give you a better understanding and the cofidence you need to finish your next project.
Whether your roof has storm damage or just a leak, Apple Roofing will let you know what the problem is and how it can be solved. Once you have chosen Apple Roofing to solve this problem for you, you will be given an estimated start date. Your roof will be fixed in a timely and professional manner. And, after every roof repair, you will receive a follow-up inspection from a fully trained and experienced representative. With Apple Roofing, you can expect quality to the core...
What You Should Know About Roofing
WHO DO I CONTACT FOR INSURANCE?
Do you need to talk to your insurance company? Here's a list of important numbers:
State Farm 1-877-485-6943
American Family 1-888-26-0394
Allstate 1-800-255-7828
Farmers 1-855-287-2149
Farmers Mutual 1-402-434-8300
Allied 1-800-532-1436
Shelter 1-800-743-5837
Safeco 1-800-332-3226
Liberty Mutual 1-888-398-8924
Nationwide 1-877-669-6877
Buckeye 1-937-778-5000
Auto Owners Insurance 1-517-323-1200
EMC Insurance 1-800-447-2295
Progressive Home Insurance 1-800-776-4737
Farm Bureau 1-866-399-3237
Travelers 1-800-252-4633
DO YOU ACCEPT CREDIT CARDS?
You can pay with a credit card and a 3.5% service fee will be added. You can also pay with cash or check for no additional charge.
WHEN WILL MY ROOF BE BUILT?
Times will vary depending on project approval and weather patterns. You will be notified by phone and/or email regarding your project start-date. This happens 2-3 days before the project is dropped and started.
Frequently Asked Questions
IS THE ROOF AND GUTTER JOB THE SAME CREW?
No, these are two separate trades and require different crews. Because of this, your gutters will always be replaced/built after the roof.
WOULD MY PROJECT BE CONSIDERED A CONSTRUCTION ZONE?
Yes. Please make sure that pictures are off the walls and precious items are stored safely. Also, be aware that debris will be falling around the property and could enter a neighbor's property. It would be good practice to inform your neighbors of this if your property lines are close to your roof. All debris will be cleaned and inspected after the roof is fully complete.
WHAT IS THE AVERAGE BUILD TIME?
1-2 days, normally. There are situations that can create a longer turn around, such as if the roof is especially steep or large. Usually, anything under 3,000 square feet will be completed in 1 day.
DO YOU WORK WITH INSURANCE?
Of course. We are well versed in the insurance process and will help you throughout the process, as needed.
​WHAT IS THE LIFESPAN OF YOUR SHINGLES?
In roofing, like anything else, there is a lot to choose from. Depending on the homeowners wants and need. The shingles can last anywhere from 40 years and above.
ARE YOUR CREWS LEGALLY REGISTERED AND INSURED?
Yes, we take pride in our projects and make sure all of our crews are well trained.
​
IT'S AS EASY AS…
CALL A REPUTABLE CONTRACTOR.
HAVE THE CONTRACTOR DETERMINE IF THE PROPERTY WAS DAMAGED: If that damage exceeds your deductible. (This is important to minimize your claim history, which could cost you down the road, even if your claim is denied!).
FILE A CLAIM WITH YOUR INSURANCE AGENT: If the damage exceeds the deductible. Determine when the adjuster will be available to meet with you AND your contractor
AUTHORIZE THE SELECTED CONTRACTOR TO REPAIR: After you, your insurance company, and the contractor determine the damages and agree upon the cost of the repairs. Discuss time frames, expectations, and payment terms before authorizing the contractor to proceed.
THE JOB IS SCHEDULED AND THE ROOF IS BUILT: The time of replacement can vary due to weather, home size, and pitch of roof. Read the "Construction Zone" guidelines to know what to expect.
SEND INSURANCE THE CERTIFICATE OF COMPLETION: After the work has been completed, get a Certificate of Completion from the contractor and send this to your insurance agency in order to receive the RCV (Final) payment. Some companies will assist you with this.
Property Insurance Claims 101
Insurance Terminologies Defined:
ACV (Actual Cash Value): In the property and casualty insurance industry, ACV is a method of valuing insured property, or the value computed by that method. ACV is not equal to replacement cost value (RCV). ACV is computed by subtracting depreciation from replacement cost. For Example: you have a fire loss at your home that was built in 1980. The fire causes $100,000 RCV in damages. The insurance company deducts $30,000 in depreciation from the RCV of $100,000 and issues an ACV payment of $70,000.
RCV: You would only be able to recover the depreciation of $30,000 if you incurred that expense over the ACV payment of $70,000. The insurance company would require additional documentation (i.e. receipts, contractor's invoices, and/or a completion inspection) before the recoverable depreciation could be paid.
DEPRECIATION: The deduction based on the age and useful life of that item(s).
Apple Roofing is happy to give you a free roof inspection for damage that may have occurred to your home. One of our fully trained and experienced representatives can inspect your property before you file a claim. This way, you don't risk your insurance company dropping your coverage because you filed an unnecessary claim. It's smart to get a professional opinion before jeopardizing your low deductibles and reasonable rates.
Apple Roofing provides one of the best warranties in the industry and strives for continued service after your work has been completed. Apple Roofing provides "Core Protection," a 10 year labor warranty with a preventive maintenance plan for your home.
If you have already determined you have hail damage, Apple Roofing will give you a free estimate to replace your roof and will assist you with hard-to-understand insurance paperwork. Apple Roofing will walk you through the necessary steps to close your claim in a timely manner. Our goal is protecting your investment.​​
What you can expect from us